Start Accepting Credit Card Swipes with CryptoPay
The CryptoPay wireless credit card swiper encrypts credit card data at the
moment of credit card swipe and securely transmits the encrypted data to
the CryptoPay Coordinator.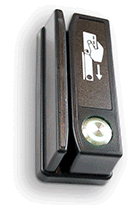 Start Accepting Contactless Payments with CryptoTap
The CryptoTap contactless module allows you to securely accept wireless
transactions from EMV contactless cards and NFC contactless devices
including most mobile wallets.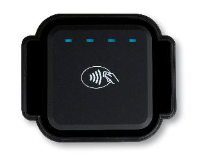 Wireless Transponders to Link Visits and Reduce Setup with the Coordinator
The CryptoPay coordinator wirelessly and securely transmits to each of the
CryptoPay devices. The Coordinator connects to the internet and
authorizes and finalizes transactions and is used to remotely re-configure
the swipers when necessary.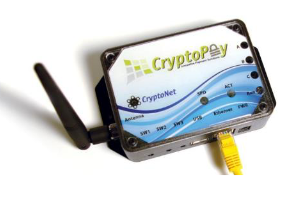 Cloud-Based Administration Tool You Can Access from Anywhere
The MyCryptoPay Cloud-Based Site Management Tool is a free cloud-
based tool that is included with each CryptoPay Coordinator purchase.
This powerful tool allows the wash owner to add new wash sites,
remotely configure CryptoPay Swipers, view the wash site status, and see
recent credit card purchases securely and conveniently from your home,
office, or mobile device.